Speculative advice
For the first time for a year, the sentiment of analysts on oil has improved and the price of black gold is close to crossing the psychological barrier of USD 50 per barrel. In this context, it is interesting to return to oil stocks, especially since after the sharp drops in prices,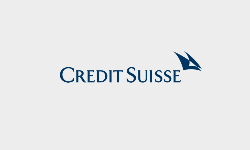 Trading at CHF 13.44, Credit Suisse shares are down 38% since the beginning of the year and 51% from the highs in August 2015 when it was trading at almost 28 francs per share.
We know the reasons for the decline: additional provisions for risky loans, declining activity of customers, unconvincing new management team.
However, the book value per share is CHF 22.74, which means that the stock is trading currently at a discount of over 40%, which offers an interesting opportunity for -value- investors. An alternative to buying shares would be selling puts, knowing that current conditions are good: high volatility and low prices.