Financial news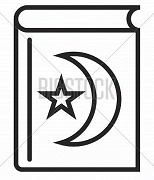 The Sharia wealth management market, called Islamic Finance, is a fast-growing market and is expected to reach more than USD 3.4bn this year with growth of more than 15% net assets.
This particular management uses the basic principles of the Koran and the modern interpretations that have been made. The basic principles are:
- No wear or transaction where one party benefits from the other
- Prohibition to make a transaction on an element that intrinsically presents an uncertain or hazardous character. This principle also applies to certain instruments considered highly speculative
- Prohibition to invest in companies that are in activities deemed non-compliant with Sharia (alcohol, tobacco, banks, insurance, etc.)
- Principle of sharing gains and losses.
As a result, portfolios built on these principles are primarily invested in equities, including the pharmaceutical, industrial and technology sectors. On the other hand, there is no investment in banks or highly indebted companies.
In 2018, these portfolios significantly outperformed the indices, especially in Europe, whose indices were penalized by bank stocks.
Over 5 years, the S & P 500 Sharia index outperformed the S & P 500 index by 3.57% per year.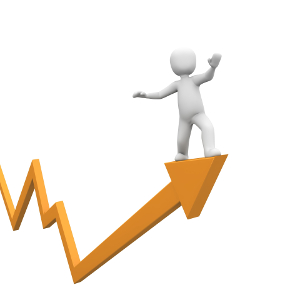 Our latest articles
All
Conseils Spéculatifs
Gestion De Fortune
LGH
News
Speculative Advice
Tax Regularization
Wealth Management
Investors often classify stocks into two categories: value or growth. The first category includes traditional companies, with stocks that have fairly reasonable valuations and often pay high dividends. Companies are generally well-established and are active in "relatively" stable and predictable industries. Managers are often experienced people with many years of experience. The second category is

…

Read More

Conseils Spéculatifs
Gestion De Fortune

2019 was a surprising year in many ways. The predictions of many banks in early 2019 were mostly correct: economic slowdown and high uncertainties due to Brexit and the trade war. Logical conclusions: the banks recommended caution on equities and short durations on bonds. While these predictions turned out to be correct, the result on

…

Read More

Do you want to become an owner? Do you want to renew your mortgage? Are you wondering what will happen to your second pillar in the future? Would ii not be wise to take advantage of the benefits of home ownership? We compare and negotiate the best mortgage rates in the market on your behalf

…

Read More
load more
hold SHIFT key to load all
load all
30 years of experience in asset management
Personal and privileged contact
Direct access to private placements
Affiliated with the
OAR-G